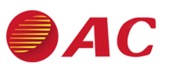 Unternehmensgründung in China

In business development, you need a competent and reliable "partner". Our team of experienced and bilingual staffs are well-versed in, and are constantly up-to-date with China investment regulations and compliance issues. So our professional service team, great government relationship and sound quality management system, can effectively guarantee our service quality and help our client avoid risk while achieving business success. We are able to offer our clients one-stop solutions for investment and development and enable them to focus on their core business activities in China. We are more than just consulting, we are you reliable partner in China!

ONE-STOP China Business Services


Foreign Investment and Legal Consulting Service

China Business Registration

Company Incorporation | Company Formation (WFOE , Joint Venture, Representative Office, etc.)

M&A Support Services | Registration of Equity Transfer

Change of Registration Services / De-registration / Liquidation Services.

Provide Legal Virtual Address to register your Company

China VISA Services (Business Visa, Work Permit, Z Visa, etc.);

Chinese Bank Account and Cashier

Our Advantages

Through efficient and professional planning, we can help foreign investment enterprises to quickly realize their establishment Optimization objectives at a lower cost, while reducing their potential risk. The Optimized establishment planning allows enterprises to increase the possibility of obtaining tax incentives and subsidies after setting up the business in China.

We analyse enterprises' current situations and develop the best establishment operation schemes with respect to existing investment exemption policies. We minimise obstacles so that our clients can freely enjoy current tax incentive policies and subsidies.

Our highly efficient work processes allow us to solve many problems faced by foreign investment enterprises in China. Our efficient processes come from a familiarity with various business models and structures and strong contact with the relevant administrative departments.