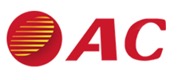 Einkauf | Beschaffung | Outsourcing


In China there are hundreds of manufacturers and trading companies who supply the goods you want, but how to find the right one? We hope the following Information can help you.

1. Create a Win-Win Situation

You need always remember that it is very important to keep motivating your Chinese business partner. There is no permanent friends but permanent interests. Let them know that they will get their profits during your business will help your business a lot.You should make sure that you have got a win-win partnership in every of your cooperation.

2. Time is the best negotiation tool

For Chinese suppliers most of the price can be discussed and negotiated. But the best tool for price negotiation is time.
As long as the Chinese businessmen realize that they will lose the customers price will be changed immediately.You can never let them know what we need nor let them know the schedule is urgent.You can lock the transaction and products as soon as possible, so that you will not be at a disadvantage in the negotiations with the Chinese suppliers.The key to the negotiations is not to let your opponent feel desperate but use time to lock the reserve price.

3. Manage your relation

With nearly everything in China managing from a distance is hard.The distance is not only measured in geographical distance but also cultural distance.Both can be overcome by regularly visiting the supplier.This will increase your credibility and certainly builds long term commitment.To manage the relationship, make sure that you clarify what you expect and stick to your expectations.

More importantly is the fact that you want to stay with your suppliers as along as you are satisfied. Abandoning them to save money elsewhere can become a costly process.


A) China Sourcing Service
Low cost country sourcing is the centerpiece in most discussions of procurement cost reduction strategies. With the right procurement service provider and thorough plan, foreign companies that use China sourcing service can have their piece of cake and still enjoy it too as long as they ensure that they are accompanied by the right China sourcing consultant in current global economic situation.

China has emerged as a major sourcing hub and has been supplying corporations worldwide with products across all industrial areas. For businesses interested in setting up a supply base in China to buy products at competitive prices, opening a fully owned buying office locally is a potential option. Buyers may also choose to work with traders or work with a Procurement Service Provider providing a high quality outsourced China sourcing service or finally they can attempt to directly source from their home base in high cost countries.

The table below outlines the pros and cons of operating a fully owned buying office vs using an outsourced procurement service provider.
Das kostet wieder, ein riesiger Aufwand, wer bezahlt nun alles? Was passiert wenn die Qualität der gelieferten Ware nicht ok ist?Bekomme ich ohne probleme kostenlose Ersatzware oder wie geht das nun?


The Right Sourcing Agent in China for Your Business

I don't know the Chinese market, is there a difference of doing business there? What's about government issues? Do my business partners speak English? Can I trust my partner? How do I built up relationship? Many questions come up, we can help you here!

A third party procurement service provider is a good option during current constantly changing global economic environment. We have professional staffs, local people who know how to do business, know the suppliers, their strength, their weakness and know what YOU need and this all combined with western management and know how. More importantly, to have procurement service provider, this option lets you investigate various China sourcing services when compared to operating your own buying office. You can get rid of worries related to investments and fixed costs with a China sourcing company as well because you don't have to set up offices and hire staffs and other company administration systems.

Further more, to have procurement service provider gives you the maximum flexibility to change the purchasing strategy according to the world economic situation. It is definitely not an easy task to select the right product, qualify overseas suppliers, and manage logistics without incurring high costs. However, as a foreign company seeking products in China, you can use our procurement service for the strategic and tactical expertise. The key to a successful low cost country sourcing strategy is to choose a partner with rich experience, very familia with the local market, one who provides a range of services including efficient purchasing techniques and knowledge of the culture, business practices and language in the local country, and the further more, later the logistic as full set.

To ensure the quality but also to fulfill the customers' need, we established our own process how to find the supplier and to produce the parts and later steps. With our 6 working steps, we can ensure that from the beginning until you get the parts out of mass production, everything is going well. And of course, we also take care after you are getting the first parts and if need, we keep the contact with the supplier on long term.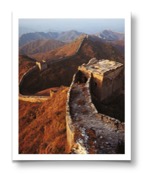 What we offer to you regarding sourcing

Locate Qualified Supplier
Detail Supplier search
Process Product Audit at Supplier
Technical Support
Mange Support
Manage Supplier
Outsource assembly
Current supplier data base

The further more we offer to you also include but not limited to
Purchasing Service | Order Follow up | Quality Control | Logistics | Documentation | Trip Arrangement | Fair Participation



Your benefits



High Quality Products
Lower Cost, Cost saving
Efficiency
Knowledge of the local supply market
Reduction of Inventory
Time and Cost saving
Professional Support

We offer products in the following areas. Please refer to our Produkt page for more details

Our main business service includes both buying agent in China, covering sourcing, purchasing, business investigation, factory auditing, quality inspection (production inspection and pre-shipment inspection), business guide, negotiation support, delivery support, legal contract support, importing and exporting agent. We can act as your "Sourcing Office" in China, trying to save your cost and reduce the risks in your business in China. Please review our Products, Contact us for more detail.